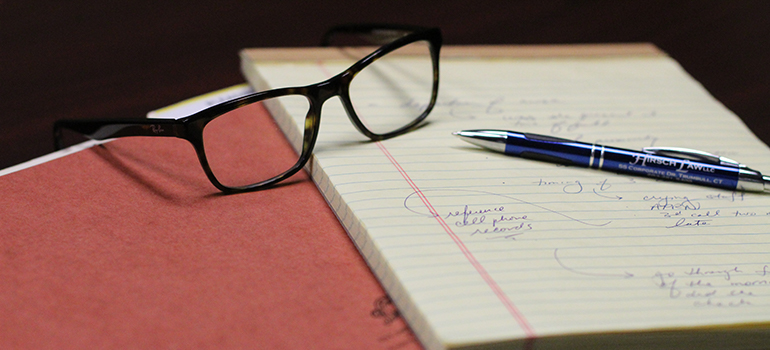 The firm obtained an award of $6 million on behalf of a client who suffered debilitating injuries, including a traumatic brain injury, caused by an uninsured driver driving a loaner car from a dealership. The driver was impaired due to both alcohol and marijuana. Though vigorously contested, the firm utilized a law that has been around since 1949 but had been rarely, if ever, used prior to our case. The law provides that if a dealership loans a car to an uninsured driver, the dealership is equally responsible for any injuries caused by the driver. In our case, the driver presented an expired insurance card to the dealership, yet the dealership still loaned the car.
Recently, the firm obtained collective awards totaling $1,138,000 in four cases headed to trial. In three of those cases, the insurance company took a hardline "no pay" position prior to litigation, thereby forcing us to file suit. Litigation provided the insurance companies, through their attorneys, to actually meet our clients and learn how the incidents had severely impacted their lives, and assess their likeability and credibility. It's easy to make an unsympathetic decision when someone is just a name on a paper with some stated injuries from medical records.
Attorney Hirsch recently received the collective amount of $220,000 on behalf of clients that were proven to be the victims of employment discrimination. While these cases are always difficult and present evidentiary issues, Attorney Hirsch was able to secure the awards by showing that there was no other plausible and credible explanation for the adverse employment decisions other than discrimination.
The firm obtained a multi-million dollar settlement in a medical malpractice matter that centered around the failure of a physician to timely diagnose a bacterial infection over a five-day period despite obvious signs of an infectious process, and to take any steps to refer the plaintiff to an emergency room or other physician who was better qualified to make such a diagnosis. As a result, the plaintiff suffered a stroke and permanent injuries.
The firm obtained a collective award of $269,190 on behalf of two employees who were terminated after each had approximately 20 years of service with their employers. In both cases, both were terminated as part of a so called "reduction in force," but the evidence revealed that they were the only ones terminated in their departments, and both were subsequently replaced with much younger, less qualified employees.
The firm obtained an award of $1.2 million on behalf of a client who sustained serious, permanent injuries when he was struck in a warehouse with approximately 1000 pounds of stored goods that fell from a height of fifteen feet. We claimed that the goods were negligently stacked by the defendant company. The recovery is in addition to over $300,000 of workers' compensation benefits that he received, and has been structured in such a way so that he receives an additional $500,000 tax-free based upon his life expectancy.
Recognizing the importance of laws such as the ADA, the firm successfully recovered compensatory and punitive damages for our client whose employer not only failed to provide a reasonable accommodation for her worsening medical disability, but also retaliated against her for simply requesting one.
Recently, Attorney Hirsch went to trial in a motor vehicle case where our client was seriously t-boned by a driver that ran a red light. Unfortunately, for cost reasons, our client could not go for any treatment for almost 2 years, other than the initial hospital visit. Solely because of this, the insurance company only offered $6000 to settle the case and retained a so-called "independent" doctor to testify that there was nothing wrong with our client. The insurance company had used this same doctor over and over again in other cases. The client always talked credibly about his injuries, how they impacted him and the home exercises he did loyally. Believing his client and knowing a jury would believe him as well, Attorney Hirsch recommended going to trial. The jury, firmly believing our client and rejecting the defense's "hired gun," awarded our client $158,000.
In a case that garnered front-page headlines, Attorney Hirsch obtained a unanimous verdict in Bridgeport Superior Court on behalf of our client, a former student, who claimed that he was wrongfully suspended from a local university. The university vigorously defended the case and never made any monetary offer to settle. While a judge suggested that our client should accept $5,000 if it were offered, the jury returned a verdict in excess of $160,000 which included an award for punitive damages.
Attorney Hirsch went to trial in Stamford on a medical malpractice case stemming from a claimed unnecessary cataract procedure. The defense made no offers to settle at any time. After a vigorously contested trial on every issue from liability to the extent of the injuries, the jury returned a verdict in favor of our client in excess of $2 million.
Attorney Hirsch went to trial in an underinsured motorist case in Stamford in which the insurance company offered only $20,000 to settle and indicated that the only way it would pay more than that amount were if a jury told the company it had to. The judge strongly recommended that our client accept the offer. The case proceeded to trial and Attorney Hirsch obtained a verdict on behalf of our client in excess of $405,000.
The Connecticut Appellate Court upheld a decision in favor of our client in an employment discrimination case. As a result, our client was entitled to an award close to $300,000 that included a substantial award of back pay, benefits, interest, attorneys' fees and reinstatement to her previous position.
The firm recently obtained an award of approximately $130,000 (or 13 months of salary) on behalf of an executive who we claimed was terminated on the basis of pregnancy. Our client, whose reviews were always excellent and who had only missed time from work because of a previous medical issue related to a prior pregnancy, was terminated only weeks after providing notification of her pregnancy and after being asked about her future childbearing plans. She advised she was being terminated as part of a "reduction in force" although she was the only one actually terminated at her office.
The firm obtained an award in excess of $900,000 on behalf of two out-of-state residents who were involved in an accident with a commercial truck while visiting Connecticut for a convention.
The firm obtained a sizeable settlement on behalf of a student-athlete who became the victim of a severe hazing incident conducted by her team at an out-of-state university. During our investigation of the case, we discovered that the hazing ritual that our client endured had been going on for several years, had previously resulted in the hospitalization of another student, and was previously made known to the coach of the team. We have since learned that major steps have now been taken by the university to enforce its anti-hazing policies.
The firm obtained a confidential mid-six-figure award in a medical malpractice action involving claims based on a physician's alleged failure to diagnose a blood clot in the distal radial artery of the wrist despite obvious signs of such including discoloration, numbness, coolness, pain and lack of an adequate pulse. As a result of the delayed diagnosis, our client subsequently lost his thumb, index finger and middle finger of one hand.
Proving that the most important automobile coverage you carry is uninsured (UM)/underinsured (UIM) motorist coverage, the firm has recovered over $3.5 million in UM/UIM cases where our clients were seriously injured by people with inadequate or no insurance. Thankfully, our clients had adequately insured themselves with sufficient UM/UIM coverage.
Motor Vehicle Accidents. Wrongful Death. Premises Liability. Malpractice. Uninsured Motorist/Underinsured Motorist Claims. Products Liability.
Contracts. Terminations. Discrimination. Harassment. Non-Competition. Executive Compensation. Employment Manuals. Statutory Claims.
Breach of Contract. Business Torts. Unfair Trade Practices. Intentional and Negligent Misrepresentation. Officer, Member and Partnership Disputes.