The firm's business law practice focuses on representing companies of all sizes with a variety of their legal needs as well as litigating a wide range of commercial disputes, either on behalf of a company or on behalf of an individual who has a legal claim against a company.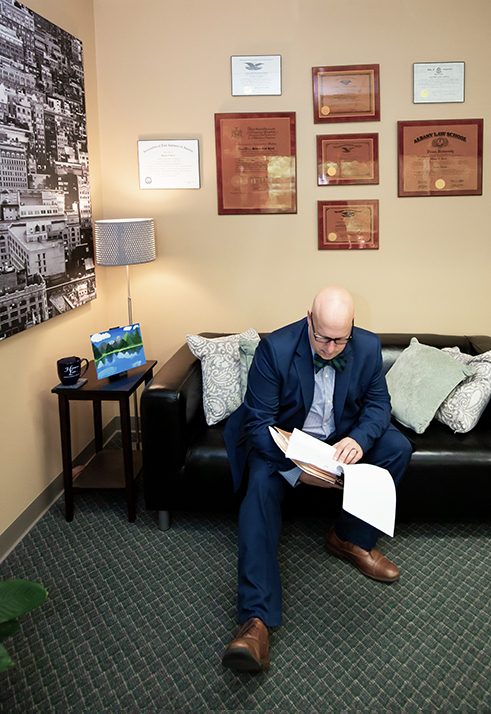 In his career, Attorney Hirsch has represented companies and business organizations in a wide variety of industries. These include healthcare, pharmaceuticals, education, commercial real estate, market research, fitness and exercise and trucking. Attorney Hirsch has also represented businesses engaged in less common industries such as ear piercing and tattoo design. Attorney Hirsch has represented Fortune 500 companies as well as local businesses.
With regard to litigation, the firm represents individuals and businesses in disputes involving partnerships, corporations and other business entities, as well as a variety of legal claims impacting businesses such as breach of contract, tortious interference and unfair trade practices. The firm also represents individuals and businesses with regard to issues involving non-competition, non-disclosure and other types of similar agreements.
We pride ourselves on recognizing the costs associated with litigation, and the benefits of litigation alternatives such as mediation and arbitration. Though always prepared to litigate if necessary, the firm recognizes that there are times when solutions can be reached, and favorable results can be obtained, without protracted and costly litigation.
Additional Practice Areas
Motor Vehicle Accidents. Wrongful Death. Premises Liability. Malpractice. Uninsured Motorist/Underinsured Motorist Claims. Products Liability.
Contracts. Terminations. Discrimination. Harassment. Non-Competition. Executive Compensation. Employment Manuals. Statutory Claims.