We value trust, honesty and exceptional service, and these core principles define how we treat our clients and cases: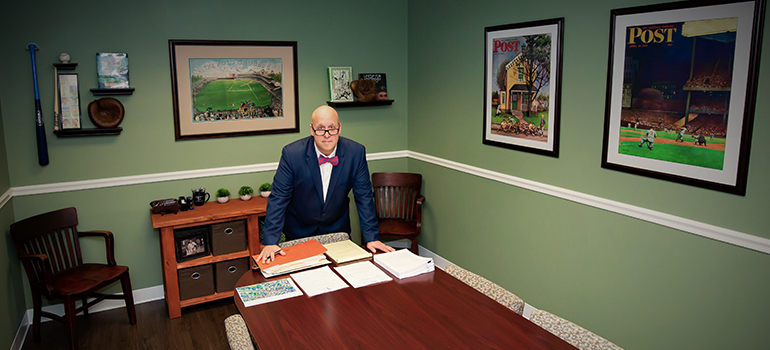 "Customer service" and "client satisfaction" are paramount. Providing solid customer service and client relations are essential to a successful practice and attorney-client relationship. In addition to having quality legal representation, clients are entitled to have phone calls returned promptly, entitled to be timely provided with answers to their questions, and entitled to be kept updated regarding the status of their case. No exceptions, no excuses.
No client is more important than another. We treat and respect all clients equally regardless of case value. We understand that with our personal injury cases, the cases are very "personal" to our clients, and we treat all of them as such. Relative to our business practice, we believe that our smaller corporate clients should receive the same attention and treatment as our larger corporate clients.
No case will be accepted unless the firm is qualified to best represent your interests. Hirsch Law LLC prides itself on limiting its practice to personal injury, business and employment law. Many attorneys claim to "do it all," but those who claim to "do it all" rarely have the specialized knowledge to effectively represent his or her client. Every client deserves to have an attorney with the experience to handle the legal issue presented by the client. If Hirsch Law LLC is not qualified to handle your matter, we will refer you to someone who is.
Respect and courtesy to the court and your adversary will best serve the client. Many people believe that as a litigator, you best serve your client being hard-nosed and difficult towards your adversary at all times, and that any signs of courtesy and respect are signs of weakness. Nothing could be further from the truth. As evidenced by our results, we are tenacious and adversarial when it is necessary. However, Attorney Hirsch strongly believes that an attorney that does not respect the opposing side is doing a disservice to the client.
Although most cases are resolved by way of settlement, every case is handled as though it will be tried in court. Hirsch Law LLC prepares for every case as though it will require a lawsuit and then a trial. Even if it does not reach trial, which most don't, a successful resolution can only be achieved if the case is thoroughly investigated and handled. Some attorneys build reputations that they will not try cases which may lead to less than favorable settlements. Unlike these attorneys, Attorney Hirsch has built a reputation as someone who looks forward to trial if that is what is necessary to best serve the client's interests.
Frivolous cases have no place in our judicial system. Hirsch Law LLC will only accept cases that have merit; cases in which there exists a genuine legal dispute. No one benefits from the filing of a frivolous case, and the attorney that files such a case only hurts the reputation of our profession, our legal system, and most important, our clients.
Motor Vehicle Accidents. Wrongful Death. Premises Liability. Malpractice. Uninsured Motorist/Underinsured Motorist Claims. Products Liability.
Contracts. Terminations. Discrimination. Harassment. Non-Competition. Executive Compensation. Employment Manuals. Statutory Claims.
Breach of Contract. Business Torts. Unfair Trade Practices. Intentional and Negligent Misrepresentation. Officer, Member and Partnership Disputes.